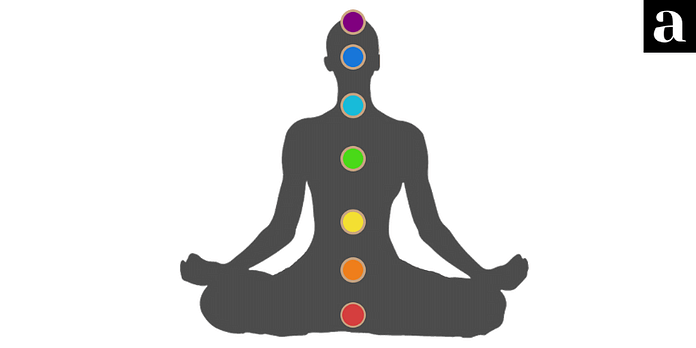 The Sacral chakra is the second chakra. Located about two inches below the navel, in the lower back and abdomen it relates to our feelings, emotions and sexuality, polarity, sensuality, confidence and feeds our creativity, connecting us to others through our feelings and desires.
The Sacral Chakra is characterised by putting your energy into a state of flow and hence is connected to the water element.
Purpose
The Sacral Chakra is where we experience pleasure and is associated with the following behavioural functions:
Emotions
Relationships
Sexuality/ Sensual Pleasure
Creativity
Fantasies
The sacral chakra is associated with emotions and drives our passion, creativity and sensual desires. It's responsible for the flow of emotions, hence the connection with the Water element.
A balance in your Sacral Chakra helps you find passion and enjoyment in life, to experience pleasure and to fully immerse yourself in the world, to feel present.
By feeling happier, the higher your vibrational energy resonates and the less chances of negativity or bad things happening.
Balancing your Sacral Chakra can contribute to attracting what you want through the Law of Attraction. By raising your vibrational energy, you attract good things in life and continue the cycle of happiness.
Characteristics of an imbalanced Sacral Chakra
Without balance, the characteristics are often symbolised through negativity, unhappiness and lack of desire.
Imbalance can lead to:
Dependency/ attachment on people or things for you to feel happy
Being emotionally driven in your decision making and daily actions
Sexual obsessions or lack of sexual desire
The feeling of stagnation, or being consumed in a certain mood, feeling victim of the world
Activating your Sacral Chakra
One should try and get connected to life and enjoying life, experiencing pleasure.
Do something creative and divert your energies by focusing on activities like drawing, painting, dancing, social services or a creativity you are passionate about.
Minding your thoughts by positive affirmations:
I am a creative creature
I accept my sexuality
Sex is a sacred connection
I am a holy person
I feel peaceful within
My emotions are balanced
I release any need for addictive substances